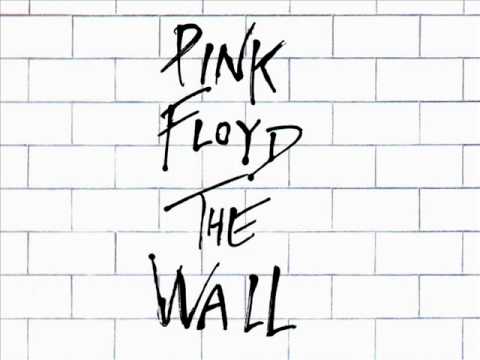 Ewwww, why would I have songs with lyrics containing creepy crawlies? Surprisingly, in listening to my playlists in anticipation of this prompt, I do… I have Black Widow by In This Moment if you want screeching hard gothic rock, or Man That You Fear by Marilyn Manson if you want to go scary dark. Believe it or not, there was a period in my life where his entire Antichrist Superstar album actually CALMED me. Thank God I am beyond that now.
No, for this week, I chose one of my all time favorites from a band I can never tire of. "Hey You" by Pink Floyd. I had the honor of seeing Pink Floyd live in concert before the falling out and even better I had the opportunity to see the movie The Wall several times before it was taken away due to the legal battles (now resolved) with the band. Although "Hey You" appears on the album of "The Wall", it does not appear in the movie itself. Try as I might, I cannot find a copy of The Wall to buy nor do I ever find it on television. Very sad.
Pink Floyd was formed in 1965 by band members, Syd Barrett (guitar, lead vocals), Nick Mason (drums), Roger Waters (bass guitar, vocals), Richard Wright (keyboards, vocals) and Bob Klose (guitars). A few years later, David Gilmore joined the band. Syd, a very intricate part of Pink Floyd, left the band after only a few years due to deteriorating health. He ultimately died from pancreatic cancer, but many dedications were made by the band to Syd, including the rock opera, The Wall. I remember being told Syd was "stuck in a permanent acid trip", but I don't believe there was ever any official proof of that. It is more likely he suffered from schizophrenia.
The screenplay for The Wall was written by Roger Walters and although it can have many meanings, parts were clearly written for/about Syd Barrett.
The song "Hey You" appears on the album only…not in the movie…about midway through Pink's journey (Pink being the main character in the movie) and after he has finished "building his wall". It would appear to be Pink's questioning of his decision to isolate behind a wall. A wall built on pain and repressed emotions. Although he finally turns to the outside world for help, it is too late. Pink seeks the very things from people outside the wall that he was unable to give to himself and others. Hmmm, sounds familiar.
The use of the "worms" in this song, according to Walters, began Pink's metaphorical death and decay – hence "and the worms ate into his brain".
It is almost a shame to read various articles on the meaning behind this song and the movie itself. This is one of those compilations that has meaning depending on the current state of mind and I believe Pink Floyd was one of the best bands to write music that was timeless and always relevant. I can say I watched The Wall multiple times and each time came to a different conclusion regarding various meanings depending on my state of mind at the time. (No, I do not mean I was flying high when I watched it. My brain has its own way of playing with me, I don't need drugs or alcohol to push it along.)
Hey you, out there in the cold
Getting lonely, getting old
Can you feel me?
Hey you, standing in the aisles
With itchy feet and fading smiles
Can you feel me?
Hey you, don't help them to bury the light
Don't give in without a fight
Hey you out there on your own
Sitting naked by the phone
Would you touch me?
Hey you with you ear against the wall
Waiting for someone to call out
Would you touch me?
Hey you, would you help me to carry the stone?
Open your heart, I'm coming home
But it was only fantasy
The wall was too high
As you can see
No matter how he tried
He could not break free
And the worms ate into his brain
Hey you, out there on the road
Always doing what you're told
Can you help me?
Hey you, out there beyond the wall
Breaking bottles in the hall
Can you help me?
Hey you, don't tell me there's no hope at all
Together we stand, divided we fall